Your brand is the face of your products and/or services, readily translatable across all media and backed by your story, values and marketing campaigns.
For brand communications, you wouldn't want your strategies and campaigns to be epic fails: ineffective, inconsistent, disjointed and lacking in purpose. Read on and learn (or reminisce) why these marketing campaigns became facepalm-worthy and remembered for all the wrong reasons (and not to be repeated ever again):
Apple and U2: An Album Not So Innocent
Last year, Apple got quite a lot of backlash when they nearly shoved U2's Songs of Innocence album down the throats of their iTunes users. Not only this disastrous "gift" cost Apple $100 million, but it also prompted the creation of a special tool to remove the songs. As Bono pointed out tongue-in-cheek, the free music is not-so-free, and someone had to pay. We know who did.
Malaysia Airlines: My Ultimate Bucket List
Insensitivity would be the last thing you would want to be associated with your brand – and for Malaysia Airlines, the only thing people could say was "Oh no, they didn't!"
After two tragic crashes, the unfortunate release of the airline's  "My Ultimate Bucket List" competition in Australia and New Zealand received instant social media backlash; the competition went live 1 Sept 2014, was removed the next day and relaunched on 3 Sept under a new name.
Coors Light: A Campaign Not Rescued
The Coors Light "Search and Rescue" campaign involved rescuing its consumers from a dull and dry summer spell by making them search all over Canada for suitcases containing their saviour from the heat – some cold beer. What it ultimately did, however, was cause mayhem, as some suitcases were reported as suspicious to the police. Chaos (and social media backlash) soon ensued as security checks caused traffic and street blocks, much to the chagrin of commuters.
Lenovo: Lenovo-gate Controversy
Mispricing is one fatal error, but not doing a price recall for two days after the announcement could go way downhill. Lenovo earned the moniker "Lenovo-gate" for this offer-gone-wrong: a 1400-dollar laptop advertised for $279 only. Talk about a steal; thousands of customers who already paid filed formal complaints and online petitions for the company to honour their original price offer, but what they got was a hundred-dollar discount only. No wonder this drew a lot of flak from disappointed customers.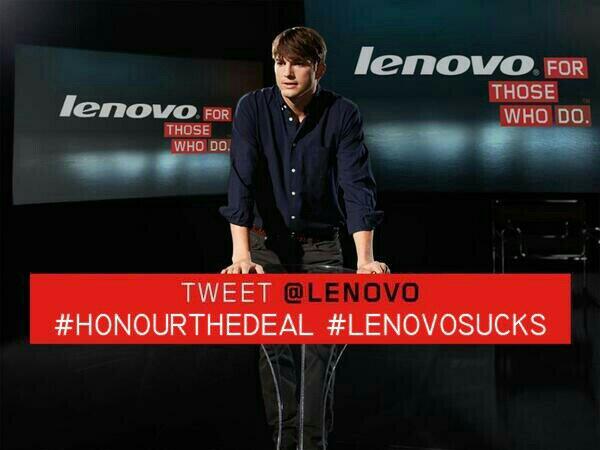 An effective strategy in brand communications should not only be unique and attractive – it should also improve your brand equity, as your brand serves the foundation of all your marketing and advertising campaigns moving forward. Plan your brand communication activities well and consider the brand messaging elements you would want consumers to perceive – avoid subjecting yourself to the nightmare of having a brand campaign failure on your hands.
Do you have questions about formulating effective brand communication strategies? Simply message us and we can help you design your brand awareness and marketing campaigns – from ideas to implementation!
.
▲
TOP